IMPULSE
Impulse will be featured at Wilkeson Pointe from May 28th through June 27th and is made possible with the support from our Presenting Sponsor Upstate Honda Dealers.
Come experience your inner child, enjoy sweeping waterfront views alongside the newest waterfront attractions at Wilkeson Pointe!
Supporting Sponsor: M P Caroll Hardwood.
IMPULSE: About the Installation
Impulse is an interactive work comprising a series of 15 seesaws with light and sound that changes when in motion.
Impulse embodies ideas of serialism, repetition, and variation to produce zones of intensity and calm. It is an ever changing urban event and an instrument in which the public becomes the musicians and artists.
A creation by the Torontonian firm Lateral Office and CS Design, in collaboration with EGP Group, both from Montreal. With Mitchell Akiyama at the sound design. Generique Design at the Mechanical design and fabrication, and Robocut Studio at the Electronic design and fabrication.
Brought to you by the following sponsor: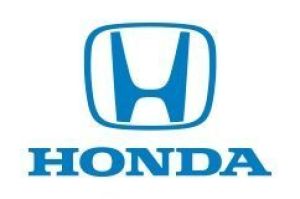 Upstate Honda Dealers
Update Honda Dealers are a proud sponsor of the Buffalo Waterfront